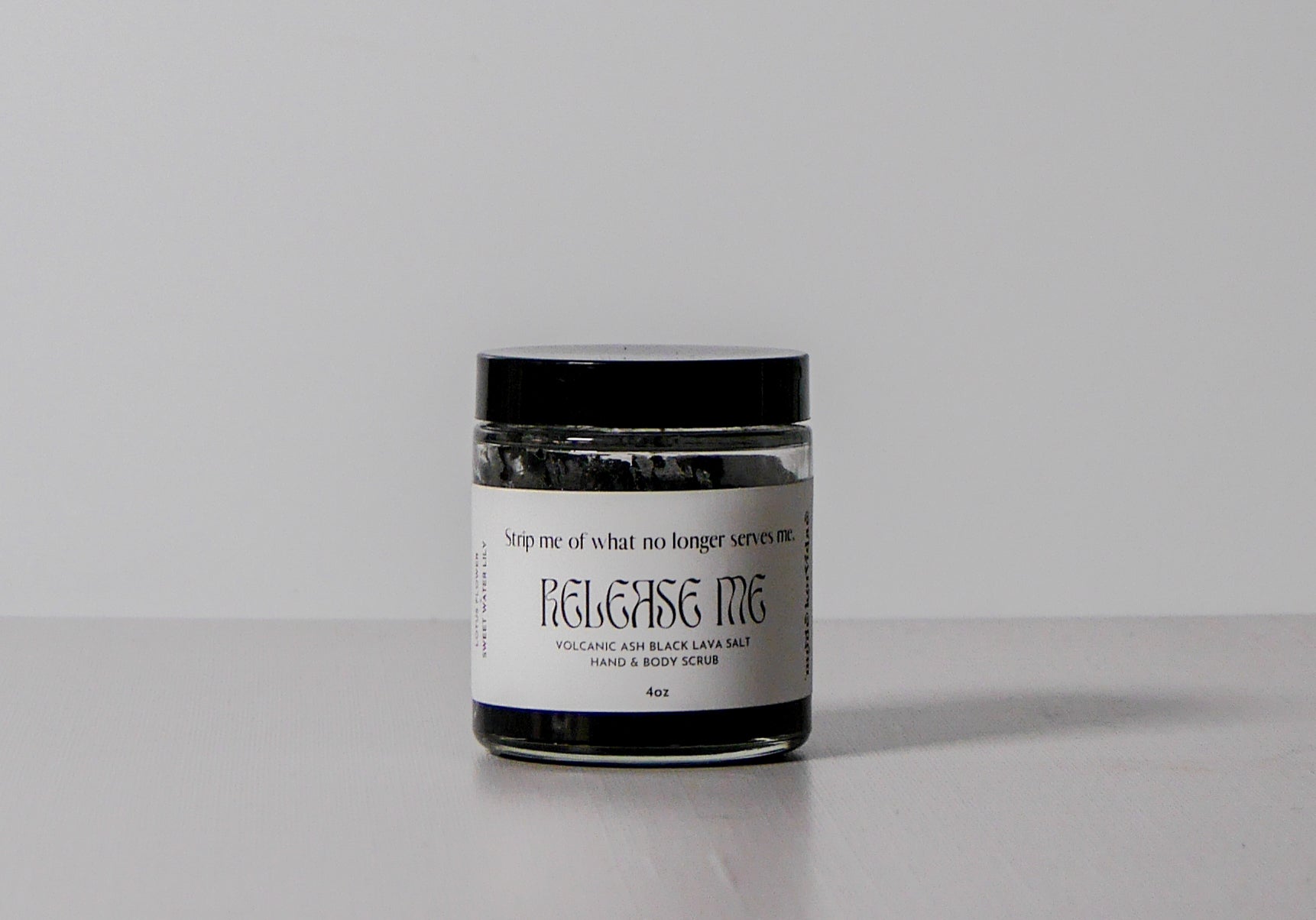 Description

What are notes?
Introducing Release Me, a uniquely nourishing salt scrub made with black lava salt originating from the coast of Hawaii. This scrub is blended with rich, plant-based baobab oil, Bentonite clay, Coconut oil, and black lava salt. The coconut shell charcoal and white silver sea salt bond, forming a beautifully complex ingredient that helps remove skin impurities, excess oils, acne, and blemishes.

Release Me is carefully cold-pressed and packed with antioxidants, vitamins, and omega fatty acids used for anti-aging, wound healing, and skin cell regeneration. This magical combination of ingredients will leave your skin feeling soft, smooth, and deeply moisturized. So treat yourself to a little piece of paradise today and add Release Me to your skincare routine!
Fragrances are typically composed of multiple scents, which are combined to create a more complex and interesting overall aroma. The different scents that make up a fragrance are referred to as "notes." There are three types of notes: top notes, heart notes, and base notes.
Top notes are the initial scents that you smell when you first apply a fragrance. They are typically lighter, fresher scents that evaporate quickly.
Heart notes are the scents that are more prominent once the top notes have evaporated.
Base notes are the scents that are most long-lasting in a fragrance. They are typically the heaviest and most complex scents, and they last the longest.
---
Release Me - Black Lava Salt Scrub
Introducing
Reed Diffusers
Now is the time to amplify your True Self with our high-quality Amplify Me Reed Diffuser. This natural diffuser blend combines the classic, calming scents of our True Self Collection to create an optimal and clean fragrance throw that will fill your home, office, or favorite space with tranquil aromas.